Wow.. what an amazing couple of days it's been! I'm so thrilled that you are loving the new catalog!
The 2018-2019 Stampin' UP! catalog went live on Friday, June 1st and wow!!
Thank you for your online Stampin' UP! orders!
Wondering what MY personal favorites are?
Enjoy Part 1 of my Top 10 Overall Favorite New Stampin' Up! Catalog products!
Tune in tomorrow for part 2!
Shop online for this fun Treat Time packaging bundle – click either product photo below and enjoy the 10% bundle discount!! You can make "sour cream twist" treats with different toppers as shown above with the Treat Time bundle!!! How fun!!!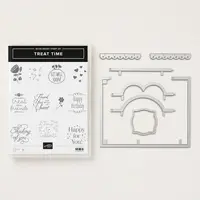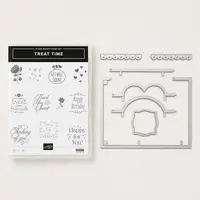 This suite is so gorgeous (and filled with flowers!!) 🙂
Shop for the bundle, designer paper, pink rhinestones, rose metallic thread or cardstock below!
I am so in love with these tropical leaves and flowers, and can't wait to try them out in Poppy Parade ink, too!
Shop for any of these products below:
I'm always excited about new embossing folders, and the Tufted embossing folder might be my new favorite!
This Graceful Glass suite has so much to offer, especially if you love to color!! Try out the Stampin' Blends with this amazing preprinted vellum! I love the look of stained glass, and love that you can create it in so many ways with the dies or vellum or stamp set!
Thank you for joining me today for part 1 of my Top Ten New Catalog Favorites!
Tune in tomorrow for part 2!